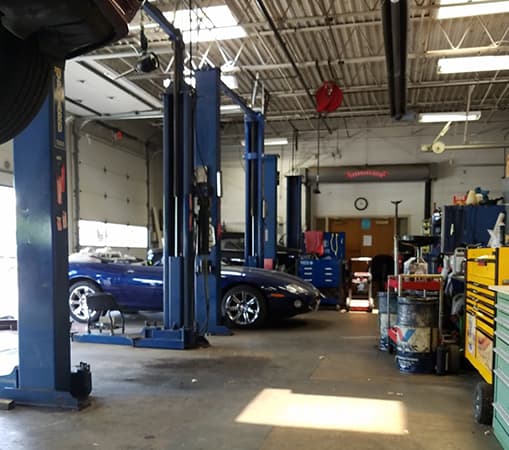 The SAAB Specialists of Kansas City, MO
For over 46 years George's Imports Ltd has been recognized as the authority for service on SAAB vehicles. But many know that the reputation is not limited to just SAAB. Before George's Imports Ltd. was a SAAB dealership they were recognized as experts in servicing foreign cars of all makes.
It was 1964 that Brad's father moved George's Imports Ltd to a commercial location. Today you can trust that George's Imports Ltd is the best place for service on all your vehicles.
In many ways the service department at George's Imports Ltd is like your friendly local mechanic for the routine maintenance of your automobile; reasonable, affordable, accommodating, fast and competent. The comforting thing about having your vehicle serviced at George's Imports Ltd, is that they know your car so well they can prevent a problem from developing.
Some loyal customers drive all the way from Texas to have their car serviced at George's Imports Ltd.
As the automotive service evolves with the world of high technology, many service departments depend on technicians who simply replace defective parts. At George's Imports Ltd our technicians are not only highly skilled and trained but they still embrace the history of the mechanic who can repair problems.
Who do you want working on your car, someone who simply replaces components or someone that can repair your problem?
Maybe that's why George's Imports Ltd customers are so loyal. They know that you if you drive the very best, you expect the very best service.